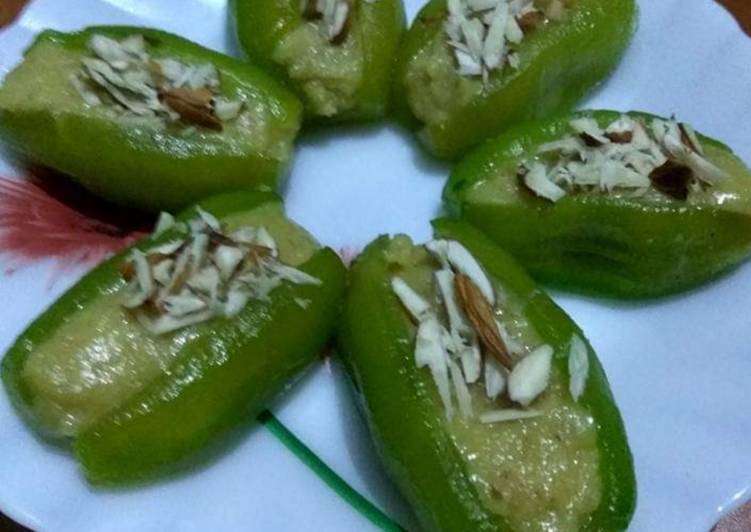 Parwal's Sweets || Parwal Ki Mithai ||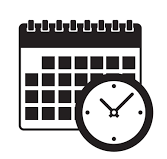 August 1, 2020 10:37 am
2.Date & Time:   August 1, 2020 10:37 am
3.Preparation Time:     5 minutes
4.Cooking Time:  15 minutes
5.Total Time:  20 minutes
6.Total Yield Food: 
7.How Many People:   3
8.Skill Required:   Easy
9. Website: https://aarshikitchen.blogspot.com/2020/03/parwals-sweets.html
About Recipe
अब आपका जब भी मान हो परवल की मिठाई खाने का तो , अब आपको घर से बहार जाने की जरुरत नहीं है | क्युकी अब आप घर पे ही परवल की मिठाई बना सकती है | परवल की मिठाई बनाना बहुत ही आसान है | आप इसे किसी भी पार्टी – फंकशन में बना सकती है |
Now whenever you agree to eat Parwal's sweets, now you do not need to go out of the house. Because now you can make parwal sweets at home. It is very easy to make Parwal sweets. You can make it in any party – function.
Ingredients
सामग्री :-
                      1. 15  परवल
                      2. चीनी – आवश्कतानुसार
                      3. 1 कप पानी
 भरावन के लिए:-
                     1. 250 ग्राम खोया
                     2. 50 ग्राम चीनी पाउडर
                     3. 30 बादाम
                     4. 1 चम्मच पिस्ता
                     5. 8 इलायची
   Material:-
                       1. 15 Parwal
                       2. Sugar – As required
                       3. 1 cup water
  For stuffing:-
                        1. 250 grams khoya
                        2. 50 g sugar powder
                        3. 30 almonds
                        4. 1 teaspoon pistachios
                        5. 8 cardamom
Method
  विधि:-
परवल को हल्का छीलनि या चाकू से छीलकर धो लें | दोनों किनारों को काटकर बीच से कट लगा दे। पूरे परवल को नहीं काटना है । छोटे चम्मच की मदद से पलवल के बीच को बाहर निकाल दें। एक बर्तन में पानी उबाले। जब पानी उबलने लगे तो उसमें थोड़ा मीठा सोडा डाल कर परवल को भी डालें और 2 से 3 मिनट तक उबालें। गैस ऑफ करें। अब परवल को ठंडा होने दें। एक सॉसपेन में पानी और चीनी डालकर मिलाएं। जब चीनी की चाशनी बनकर तैयार हो जाये तो उसमे उबला हुआ परवल डाल कर 4 – 5 मिनट पकाएं। जब परवल का रंग बदलने लगे तो गैस ऑफ करें।  सॉसस्पेन को ढक दें,  और परवल को 1 घंटे के लिए चाशनी में छोड़ दें। भरावन तैयार करने के लिए एक चौड़े पेन में खोया डालें और उसे मध्यम आंच पर भूनें। अब खोया मे इलाइची पाउडर, चीनी और बादाम डाल  कर मिक्स कर लें। अब गैस ऑफ कर दे। जब खोया पूरी तरह से ठंडा हो जाए और परवल भी ठंडा हो जाये तो, परवल को चासनी से निकाल कर प्लेट पर रखें। प्लेट को टेढ़ा कर दे,  ताकि अतिरिक्त चासनी निकल जाए। अब एक – एक करके सारे परवाल में तैयार खोया को हल्के हाथों से भरे। अब परवल के मिठाई के ऊपर थोड़ा बादाम के टुकड़े डाल कर गार्निस करें।
  Method:-
Peel and wash the parwal lightly. Cut both the edges and cut it from the middle. Do not cut the entire parwal. With the help of a small spoon, remove the middle of the palwal. Boil water in a saucepan. When the water starts boiling, add parwal and boil it for 3 to 4 minutes. Turn off the gas. Cover the pan. After half an hour filter the water and remove the parwal. Add water and sugar to a saucepan and mix. When the sugar dissolves completely, pour the parwal into the pan. Turn off the gas when the color of the parwal starts changing. Cover the saucepan, and leave the parwal in the syrup for 1 hour. To prepare the stuffing, put the khoya in a wide pen and fry it on medium flame till it changes color. Turn off the gas. Prepare cardamom powder. Grind the almonds in a grinder. Cut the pistachios lengthwise. When khoya cools down completely, add cardamom powder and almonds and mix well. Remove the parwal from the sauce and keep it on a plate. Slice the plate so that the extra sauce is removed. Now, one by one, fill the whole stuffing with light hands. Garnish with pistachios and serve.
Comments