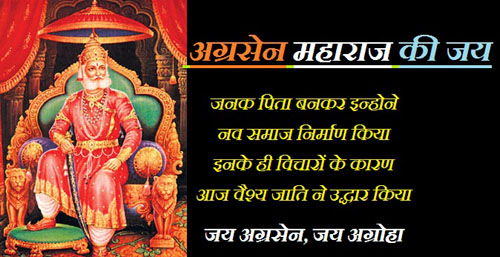 AGRAWAL PERSONALITIES
Ranjan Agrawal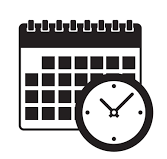 November 16, 2021 12:25 pm
• DR. SHREE. BHAGAWAN DAS
SHREE. DR. BHARATRAMJI
SHREE. DR. B. K.GOYAL
SHREE. GUJARMALJI MODI
SHRIMATI. JANKIDEVIJI BAJAJ
SHREE. KAKAJI HATHRASI
SHREE. DR. JAIKRISHANAJI
SHREE. KAISHAVPRASADJI GOYANKA
SHREE. VISHANUPRASADJI AGRAWAL
SHREE. GHANSHYAMDASJI GOPAL
SHREE. O. P. MITTAL
SHREE. HANUMANDASJI KATDOI
SHREE. MANGATRAMJI JAIPURIA
SHREE. CHARATRAMJI ADI
SHREE. BADRIPRASADJI BAJORIA
SHREE. ESHVARCHANDJI GUPTA
SHREE. RAMKRISHANAJI
SHREE. DR. SROJJI GUPTA
SHREE. PRABHUDAYALJI DAGADIWALA
SHREE. RAMNARAYANAJI AGRAWAL
SHREE. AMARNATHJI GUPTA
SHREE. SURAJMALJI AGRAWAL
SHREE. DEVIDAYALJI JINDAL
SHREE. SHREYAJI PRASADJI JAIN
SHRIMATI. SHILAJI JHUNJHUNWALA
SHREE. DR. MAHENDRAKUMARJI GOYAL
SHREE. PROF. NARENDRAKUMRJI GUPTA
SHREE. VIMALPRASADJI JAIN
SHREE. S. N. BANSAL – SQUARDON LEADER
SHREE. K. C. AGRAWAL – WING COMMANDER
SHREE. JIALALJI GUPTA – WING COMMANDER
SHREE. M. K. JAIN – SQUARDON LEADER
SHREE. C. M. SINGHAL – FLIGHT LEFTINANT
SHREE. M. P. PREMI – FLIGHT LEFTINANT
SHREE. PURSHOTTAMJI TULAN – LEFTINANT
SHREE. M. N. SINGHALA – LEFTINANT
SHREE. R. P. MITTAL – BRIGEDIAR
SHREE. D. AGRAWAL – LEFTINANT
SHREE. SANJAYJI MITTAL – FLIGHT
SHREE. S. K. JINDAL – CAPTAIN
SHREE. RAJENDRAPALJI AGRAWAL – LEFTINANT GENERAL
SHREE. VIJAYPATHJI SINGHANIA :- WHO HAS MADE RECORD BY FLYING FROM TO LONDON TO DELHI BY HIS MICRO LIGHT AEROPLANE.
SHREE. RAJEDRAPRASADJI GOYAL :- HE HAS MADE A RECORD BY WALKING 1,75,000 KM. THROUGH OUT WORLD.
SHREE. BHARTENDRA BABU HARISHCHADRA:- "HINDI SAHITYA KARNADHAR"
SHREE. GHANSHYAMDASJI GOPAL
SHREE. O. P. MITTALE
SHREE. HANUMANDASJI KATDOI
SHREE. MANGATRAMJI JAIPURIA
SHREE. CHARATRAMJI ADI
SHREE. BADRIPRASADJI BAJORIA
SHREE. ESHVARCHANDJI GUPTA
SHREE. RAMKRISHANAJI
SHREE. DR. SROJJI GUPTA
SHREE. PRABHUDAYALJI DAGADIWALA
SHREE. RAMNARAYANAJI AGRAWAL
SHREE. AMARNATHJI GUPTA
SHREE. SURAJMALJI AGRAWAL
SHREE. DEVIDAYALJI JINDAL
SHREE. SHREYAJI PRASADJI JAIN
SHRIMATI. SHILAJI JHUNJHUNWALA
SHREE. DR. MAHENDRAKUMARJI GOYAL
SHREE. PROF. NARENDRAKUMRJI GUPTA
SHREE. VIMALPRASADJI JAIN
SHREE. S. N. BANSAL – SQUARDON LEADER
SHREE. K. C. AGRAWAL – WING COMMANDER
SHREE. JIALALJI GUPTA – WING COMMANDER
SHREE. M. K. JAIN – SQUARDON LEADER
SHREE. C. M. SINGHAL – FLIGHT LEFTINANT
SHREE. PURSHOTTAMJI TULAN – LEFTINANT
SHREE. M. N. SINGHALA – LEFTINANT
SHREE. R. P. MITTAL – BRIGEDIAR
SHREE. D. AGRAWAL – LEFTINANT
SHREE. SANJAYJI MITTAL – FLIGHTL
SHREE. S. K. JINDAL – CAPTAIN
SHREE. RAJENDRAPALJI AGRAWAL – LEFTINANT GENERAL
SHREE. BHARTENDRA BABU HARISHCHADRA:- "HINDI SAHITYA KARNADHAR"
SHREE. BHIMA SHAH:- HE WAS THE PERSON WHO HAS BUILD THE GREAT PERSONALITY OF "MAHARANAPRATAP".
SHREE. RAJA TODMAL :- HE WAS ONE OF THE "RATNA" IN THE "BADASHA AKHABAR'S NAURATNA"
SHREE. DR.SATYAKETU VIDYALANDAR:- AUTHOR("SAHITYAKAR"),THE GREAT PERSON WHO FOUND THE "AGRAWAL VANSHAVALI"
SIR SHREE. GANGARAM :- FIRST ENGINEER FROM INDIA.
SIR SHREE. SHAHILAL :- FIRST JUDGE OF INDIA.
SHREE. LALA LAJPATH RAI :- PUNJAB KESRI, LAL IN (LAL,BAL,PAL)
SHREE. SHETH JAMNALAL BAJAJ:- MEMBER OF THE "RATRIYA ANDOLAN" WITH MAHATMA GANDHI
DR. SHREE. RAMMANOHAR LOHIA:- SOCIAL WORKER AND THE GREAT MEMBER OF PARLIAMENT.
SHREE. HANUMANDAS PODDAR:- PUBLISHER OF THE MAGAZINE "KALYAN".
SHREE. SHYAM PRASAD PODDAR:- THE FATHER OF THE BUSINESS OF TOURISM IN INDIA.
SHREE. SHIVPRASAD GUPTA:-CALLED AS "RASHTRA PURUSH" AND THE HELPER OF MAHATMA GANDHI.
DR. SHREE. R.N.AGRAWAL :- HE IS THE CHIEF FOUNDER MEMBER OF THE AGANI MISSILE.
SHREE. SHYAMLAL GUPTA :- POET OF ("ZENDA GEET") "VIJAYI VISHWA TIRANGA PYARA"
SHREE. VAJAYKUMAR CHAUDHARI :- THE PRESIDENT OF THE "AKHIL BHARTIYA AGRAWAL SAMELAN".
INDOOR GAME ZONE (POOL, SNOOKER ROOM ,TABLE TENNIS, SQUASH COURT, CAROM, CHESS, ETC.,)
SHREE. TILAKRAJ AGRAWAL :- "SAMAJ RATANA" HE HAS BUILT A TEMPLE OF GODDESS "SHITALA MATA" AT AGROHA CITY.
MASTER LAXMINARAYN:- "SAMAJ RATNA"
SHREE. GHANSHYAM BIRLA,INDUSTRALIST .
SHREE. BHAIJI MURLIDHARJI PATWARI :- KNOWN AS "AGRAWAL SAMJAS KALPRUKSH".
SHREE.SUBHASH GOYAL :- THE CHAIRMAN OF THE AGROHA VIKAS TRUST & OWNER OF ZEE TV
SHREE. R. P. GOENKA – INDUSTRIALIST (RPG GROUP)
SHREE. D. C. SINGHANIYA,INDUSTRALIST
SHREE. LAXMIKANT MITTAL,INDUSTRALIST
SHREE. L. S. KANODIYA,INDUSTRALIST
SHREE. BIMAL JALAN :GOVERNOR, RESERVE BANK OF INDIA
SHREE. SOORAJ BARJATYA,FILM INDUSTRYT
SHREE. BRIJ MOHAN KHAITAN,INDUSTRALIST
SHREEMATI. SHOBHNA BHARTIYA,EXECUTIVE DIRECTOR OF THE HINDUSTAN TIMES.
COMMENTS